A post on Reddit featuring promotional posters for Destiny revealed the title of the game's next big expansion to be Rise of Iron.
Aside from the title, the image features  Lord Saladin, the NPC in charge of the Iron Banner event.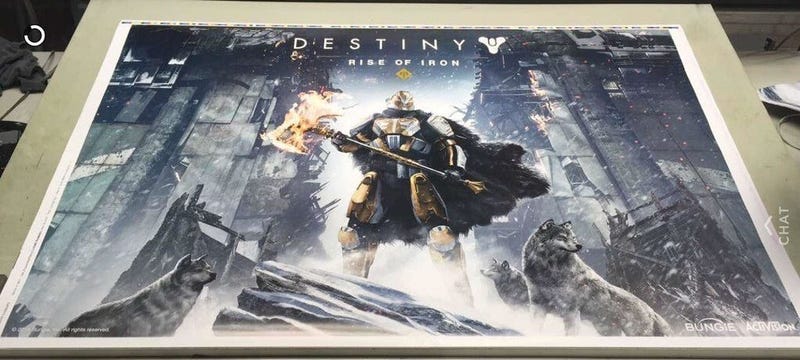 The expansion is expected to be released in September and officially announced at next month's E3. Sources told Kotaku that Rise of Iron will focus on "Fallen with a twist." The expansion was reportedly scheduled to be released in April 2016, but was pushed back.
"The next point on the horizon is an update we're cooking up for the Fall. I've seen it. I'm excited about it. I will say no more… For now," community manager David Dague said last month. "Hopefully, the ramp up to the April Update served up some proof that we love speaking at length about new Destiny content, once it arrives at its final form. Later on this summer, we'll show you the scope, scale, and flavor for the next challenge you'll face."