Final Fantasy XIV: Stormblood, expansion to the popular Final Fantasy XIV: A Realm Reborn is set to release June 20th, with preorders opening up on January 24th. The newest expansion, following Heavensward, Stormblood will introduce the Red Mage class, a mobile DPS class that casts with a rapier and a magical crystal medium that can chain attacks for devastating combos. They're also putting in a swimming system in old and new areas of the game, even while riding flying mounts.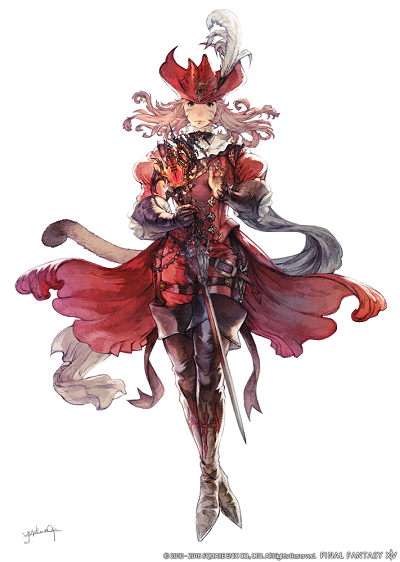 The story of Stormblood involves the all-female Ananta beast tribe, a group of magical Lamia that worship the primal Lakshmi that the player must help protect from the Garlean Empire. This also means players will be exploring the mountains of Ala Mhigo.
We've also been given information about collector's edition add-ons:
FINAL FANTASY XIV: Stormblood
Stormblood Special Art Box
Expertly Crafted Zenos yae Galvus Figure
FINAL FANTASY XIV: Stormblood Art Book
Cloth Map of Eorzea
Stormblood Logo Sticker
Exclusive In-game Items

Syldra Mount
Wind-up Bartz Minion
Chicken Knife
Players can expect 2 new raids, a high-leveled "The Bend of Time – Omega" that will have more story in the game, and "Return to Ivalice" that will include monster design by Keita Amemiya, and scenario writing by Yasumi Matsuno.