2015 is going to be an exciting year for video games in terms of those that are released as well as what might be announced at E3 and at other points throughout the year. By "what might be announced at E3" I think you know what I mean. Don't make me spell it out to you. Fallout 4.
So which game has the potential to be your game of the year? Perhaps the game that will end up being your favorite over the 12 months is already out such as Bloodborne or GTA V on the PC. But what of the games that are yet to release? There's plenty to be excited about for game releases in 2015 and beyond, but for me the two heavy-hitters are the soon-to-be released The Witcher 3 Wild Hunt and Batman Arkham Knight.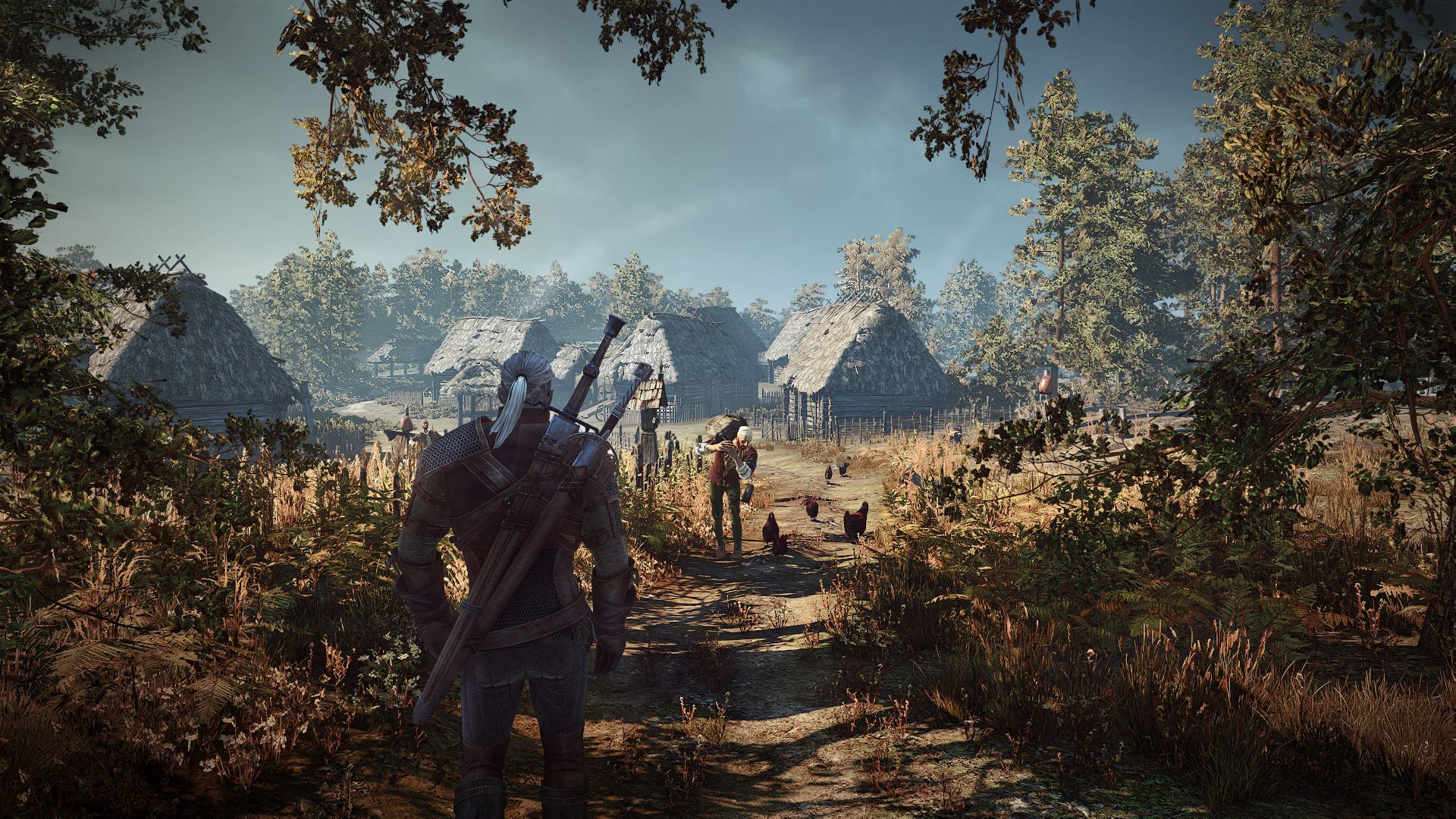 If you haven't seen Gamespot's recent feature series on The Witcher 3, I highly suggest that you check it out. In it, Danny O' Dwyer and CD Projekt RED provided us with a deeper insight into the world of The Witcher 3 and what the game will be like to play. If you don't feel like watching the videos, mark my word that this game is worth being excited about.
Not only is it refreshing to see a big game studio like CD Projekt RED going with some exciting philosophies such as putting the consumer first by offering 16 pieces of free DLC because they "wouldn't expect to pay for it", but it's also extremely exciting to take a glance at the game world that they have built in the game. The Witcher 3 boasts a huge world full of color, vibrancy and intrigue. One of the key selling points is that the game is set to boast zero fetch quests, meaning that every side quest should be interesting and time-consuming, helping you to get sidetracked and enjoy the game at your own leisure – an aspect which needs to be apparent in any open world game. Moreover, it has been said that some of these side quests (with their own branching story lines) will actually impact the main quest in some way, so we can't wait to get our hands on Geralt once more, riding horseback across the environment and exploring locales of intrigue; locations which house plenty of jobs for you to complete. All in all, The Witcher 3 should keep us occupied for a good long time.
But perhaps a linear experience is more your thing. Maybe you're into superheroes. If this all sounds good to you then Batman Arkham Knight could be your game of the year. Since Rocksteady came out of nowhere and launched Batman Arkham Asylum in 2009 to wide critical acclaim, the franchise has produced some stellar experiences, even winning a number of GOTY awards with Arkham City. Whilst the latest outing in the series – Arkham Origins – did not live up to the heights of its predecessors, keep in mind that it was not developed by Rocksteady like the first two games were. So, Rocksteady are keen to conclude their trilogy of Batman games with something truly special, and we have reason to believe that Arkham Knight will be just that. We can't wait to see what the developers can do on the new systems for the first time and the thought of driving the Batmobile around Gotham and hopping out on your own accord is a truly mouthwatering prospect.
Ultimately, these are the two games that I feel have the most potential to be this years best game. Both have been delayed on a number of occasions, but I genuinely believe that it was for the greater good; to make the game everything it can be and to provide fans of both series with a stellar experience at the end of it all. The Witcher 3 launches on 19th May, whilst Batman Arkham Knight is out on 23rd July. Are there any other games that you think will be your favorite?