They say after you turn 21, it's all down hill, and since today is the day I turn 22, I guess this is the beginning of the decline. While there's nothing that truly signifies turning the double two, I decided to take a look back at the video games that have made me who I am in these past years, whether it's because they catapulted me into video games, brought me back to them, helped me through the hardest times, or allowed me to connect with the people that mean the most to me. Scroll on and take the journey with me.
Crash Bandicoot
Crash Bandicoot was the first game I ever played, sealing itself as one of the most important games of my life (as well as becoming one of the first games to ever make me down right furious). It's also the title that committed me as a PlayStation fan for the rest of my life (which arguably, was the best part 😉 )
 The Legend of Zelda: Ocarina of Time
I still remember stumbling upon the Ocarina of Time cartridge in my friend's basement one day and having no idea what we were getting ourselves into when we put it into the Nintendo 64. It opened our eyes to the world of Zelda and I've never looked back. We spent many a night after getting off the school bus to get through each and every temple together and those are some of my favorite memories that I look back on.
Persona 4 Golden
The first two entries in my list occurred much earlier in my life, but this one is a later addition. I love the way in which the characters and the story successfully took me out of our world and into another. Its ability to help me forget the stress, the problems, and the worry of real life catapulted P4G onto this list immediately. There may be days where the real world is hell, but every day's great at your Junes.
The Last of Us
I'm pretty sure I still have chills from the last scene in this game. That's all I have to say about this one. It showed me that games can be art and can move you, despite the naysayers claiming otherwise.
Pokémon Blue
Where Crash Bandicoot was my first video game experience, Pokémon Blue became my first handheld game, and it solidified my love for the franchise to this day. Pokémon was more than a game back in the day. It was a conversation starter, a friendship maker, and a way to venture to places where 6 year-old me couldn't.
Toy Pop
Much like Pokemon Blue's nostalgia factor, Toy Pop was a video game I spent hours playing with my sister before we ever started school and were left to worry about real life stuff like bills and jobs (ew). All we had to worry about was finding clothes for Pino and Acha.
Dark Cloud 2
Dark Cloud 2 was one of my first experiences playing through a large dungeon-crawling RPG and remains one of the few PlayStation 2 games I still make time to play every now and again. I remember originally renting this at Blockbuster (RIP) and eventually putting down the 40 bucks later to finish it. Where's that remaster again?
Assassin's Creed 2
I still enjoy the Assassin's Creed series today, but the second entry in the series remains the best one of all in my opinion. A combination of Ezio's personality, a beautiful crafted Italian setting, and meaningful use of an open world made for a truly unforgettable experience.
Spyro the Dragon
I grew up on 3D platformers and Spyro will always remain one of the best in my eyes. While I don't keep up much with him now, my nostalgia factor for the first few titles on the original PlayStation make him an essential entry as one that helped me fall in love with games.
Journey
Journey packed more emotion into its two hours than some games do in 20. Sure, maybe it's more of an experience than a "game," but  it doesn't matter how you categorize it. It's simply amazing. I remember sitting and watching the credits just roll when I finished. I didn't even try to skip them (and that's saying a lot).
Uncharted: Drake's Fortune
The beginning of the PS3 era was a time when I got away from playing video games for a few different reasons, but after getting even just a few glimpses of this game, I knew I was missing out on something. It turns out I really, really was and I'm so thankful Nathan Drake was the one to bring me back.
Batman: Arkham Asylum
I read comic books for years growing up, and at the time, Arkham Asylum was the closest I had ever been to getting to live one of the stories out. For a few hours, I was Batman and I realized it was all I ever wanted. It brought my childhood to life right before my eyes.
Harvest Moon: A Wonderful Life
I've found that most people love or hate Harvest Moon and I, somehow, accidentally became the former. I remember a time when my biggest worry was whether my tomato plants were going to be able to be harvested in time before summer ended.
Super Mario World
No matter what gaming mood I am in or what is bugging me in the real life, I can always sit down with a Mario game and get lost for more than a few hours before realizing it. Super Mario World is the epitome of Mario games for me and is a magnificent entry in the series.
The Sims
While I don't play The Sims much anymore, I still admire the endless possibilities that existed when I first played the game. Create whoever I want, expose all the cheat codes to get unlimited simoleons, and simply DO whatever I desired.
Rock Band
I'm lightyears beyond being interested in the music genre, but at the time, Rock Band changed the way my basement was used for a good couple months. I can't sing, can't play guitar, and have forever avoided the drums, but in Rock Band, I was a star at all three while making countless memories with friends.
Grand Theft Auto 3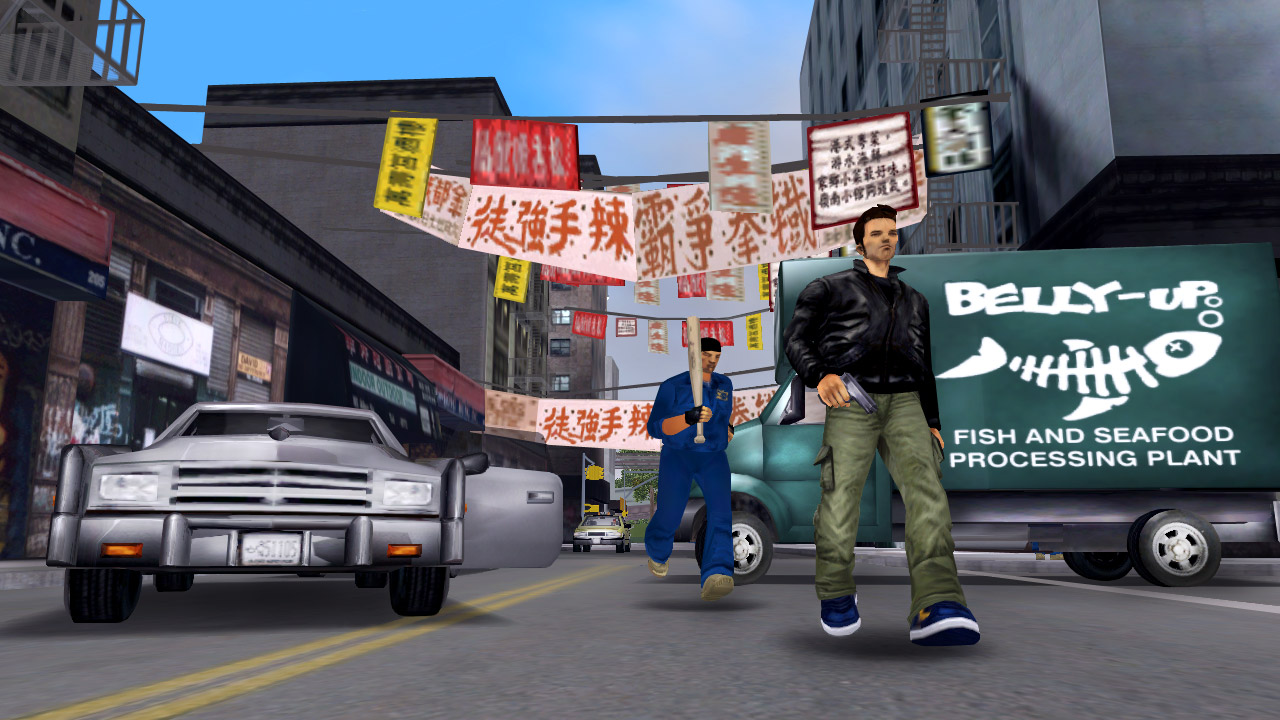 GTA3 made me fall in love with sandbox games and I was amazed at the spectacle of all the possibilities that existed in this one. My mom gasped and looked away at the "horrible things" I was doing in the game, but that was all a part of the fun.
Legend of Zelda: Oracle of Seasons/Oracle of Ages
I played both titles on my Gameboy at a very young age and found them to be incredibly challenging for me at the time. However, I look back and realize these were the first games that I truly dedicated time to in order to learn their tactics and grow as a player to where I eventually conquered both of them with ease.
Ratchet and Clank
Sure, I loved Ratchet and Clank for their banter, ridiculously named weapons, and 'shoot everything you can' gameplay, but the lombax and his robot friend was a game that both me and my father enjoyed, and in a world where I can't connect with him on much at all, Ratchet was always something where we could.
Pokémon Trading Card Game
I spent countless dollars on booster packs and new decks for the trading card version of Pokémon, only to discover that there was a way to take it all on-the-go? Yes, this is one of the few GameBoy cartridges I still have. You know, just incase….
RuneScape
Many hours of my childhood are lost somewhere inside RuneScape's world. Do I regret it? Maybe a little bit. But I'll always remember it for being the first place I got called a noob (spoiler alert: it wouldn't be the last one either).
Danganronpa: Trigger Happy Havoc
This one deserves a spot on the list as it's the title I am currently putting time into as I turn 22, but it's also a game that signifies me trying genres I typically haven't really before. Danganronpa was everything I've never done and I loved every minute of it. Here's to reaching out of the comfort zone for the next 22 years.