Starting today, three new customization options are coming to the vehicles available at Benny's Original Motor Works in Grand Theft Auto Online.
RockStar announced yesterday that upgrades added to Benny's Strawberry location will become available today and include the Faction Custom Donk, the Slamvan Custom and the Virgo Classic Custom, all of which can be seen below. All three styles contain unique looks that are exclusively available at Benny's Original Motor Works.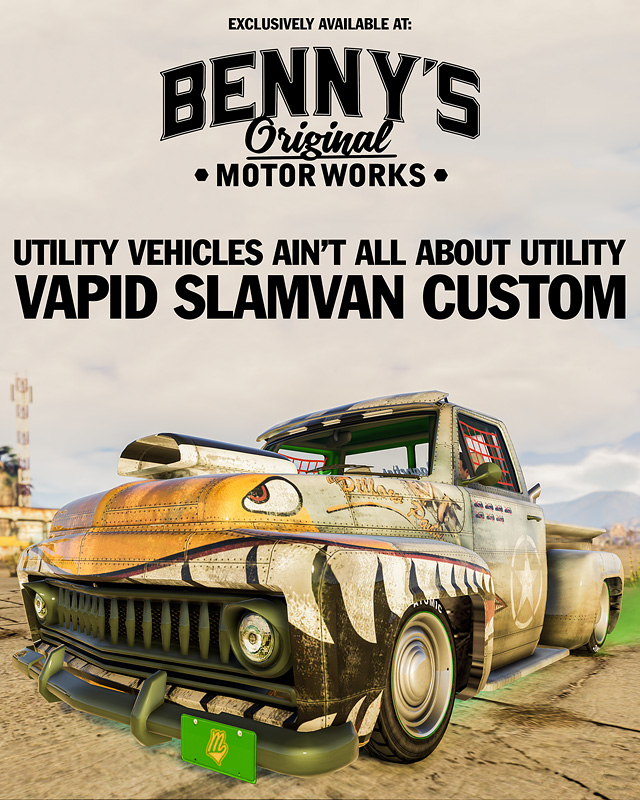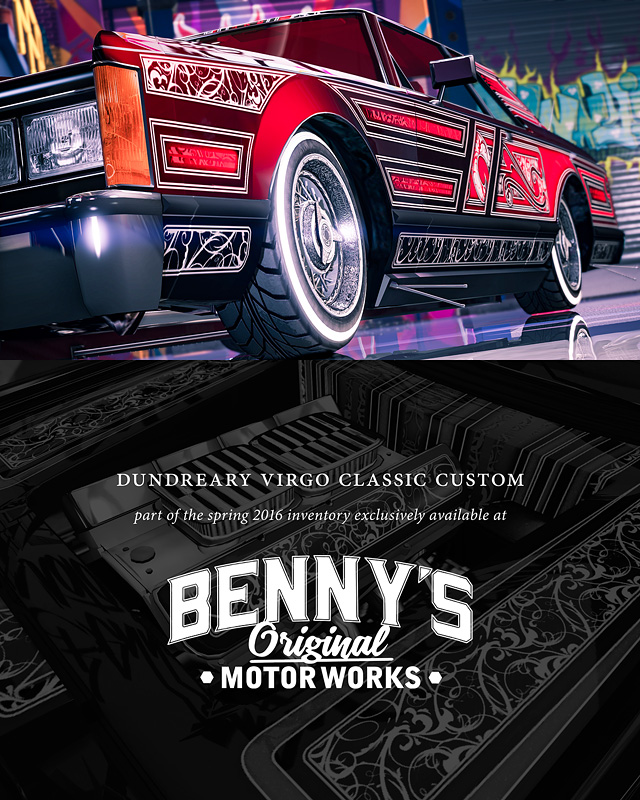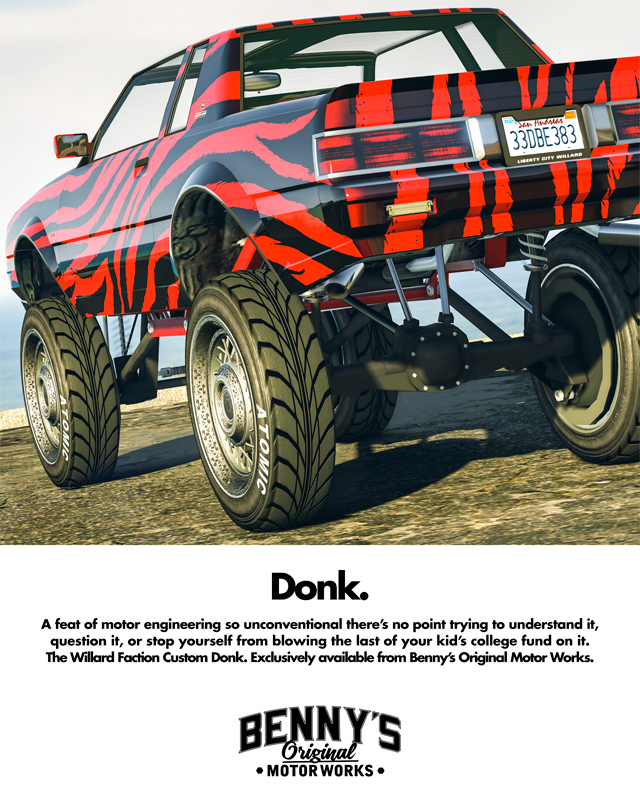 While Rockstar continues supporting updates and new content for GTA Online, they've been awfully quiet when it comes to talking about any additional single-player content. Do you still play in GTA Online, or are you waiting for Rockstar's next big release? Let us know in the comments below.